You can book a course securely using Paypal by clicking the appropriate Buy Now button below. Alternatively phone Pauline on 086 3784747.
Paying with PayPal
You do not need a PayPal account to pay with PayPal. Clicking a Buy Now button below takes you to our Paypal page – then just click the Pay with a Bank Account or Credit Card button.
Vouchers Available
Gift vouchers are now available. Vouchers are valued at €50.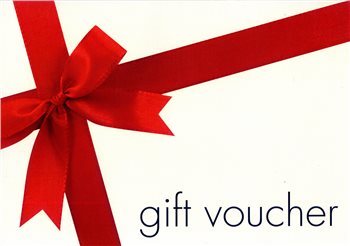 ---
Half Day of Mindfulness & Well being 
@Bawn Holistic Centre, (Mullinalaghta)
Saturday 18th April 2020
10.30am 1.30pm
Cost €30   (includes refreshments)
The day will include mindfulness meditation practices and learning tools on how to be more compassionate with yourself.
Research has shown that self-compassion greatly enhances emotional well-being. It boosts happiness, reduces anxiety and depression, and can even help maintain healthy lifestyle habits such as diet and exercise. Recent research in positive psychology shows that improved self-compassion increases our feelings of well being and decreases anxiety and depression. One of the key principles of self-compassion is to Be Kind To Yourself.
Most of us feel compassion when a close friend is struggling.  What would it be like to receive the same caring attention whenever you needed it most? All that's required is shift in the direction of our attention—recognizing that as a human being, you, too, are a worthy recipient of compassion.
We will also be practicing sitting meditation, using the breath and body as our anchor,  eating meditation and walking meditation in the garden weather permitting!  Practice of gentle mindful yoga is also included. The intention of the day is for you to nurture yourself, to notice what arises for you as we move through the day and to bring the attitude of kindness and friendliness to yourself and your experience….. Loving Kindness meditation.
Unplug, unwind, be kind…
Refreshments will be provided……  Dress in comfortable clothes and bring layers so that you can adjust for variations in temperature
Cost €30 for half day.  Any queries please contact me on 086 3784747
---
 Mindfulness Based Stress Reduction
@ Bawn Holistic Centre, Mullinalaghta
starting Thursday 30th January 2020 7pm to 9.15pm  (every consecutive Thursday until 5th March – Full day Saturday 7th March 2020.  (includes Book and guided practices)  
    Price €300.00

Mindfulness & Self Care
4 Weeks – starting Thursday 19th March 2020 & (26/03/20, 02/04/20, 09/04/20) @ 6.30 to 7.30pm @ The Longford Arms Hotel. 
( €50  payable on 1st night)
Mindfulness is a practical and simple practice of being present, relaxation and self-awareness.
Over time and with regular practice, many people find that mindfulness can assist them to experience less stress, anxiety and depression and greater degrees of self-acceptance. You still experience difficult thoughts and feelings, but you have a greater capacity to be with them, rather than be trapped by them.
Class will include  – Breath and Body Awareness, The Body Scan, Mindful Eating Practice and Mindful Movement  practices.
Mindfulness & Self Care
4 week class starting Wednesday 18th March 7.30pm to 8.30pm At Ballymahon Library  to Book contact Ballymahon Library 0906432546  email ballymahonlibrary@longfordcoco.ie
Day of Mindfulness & Self Compassion
Practising Mindfulness meditation greatly benefits your mental and spiritual well-being as well as your physical health
This day can offer you:
A day for yourself, a day of stillness, peace and calm
An opportunity to experience what being mindful truly means
A time to feel the benefits of living in the now
A time to refresh, recharge and re-energise
A TIME FOR YOU
The benefits  can include:
The introduction to Mindfulness tools to support you in your daily life
The experience of how giving time each day to being can offer you an abundance of calm and clarity
The reassurance that through connecting awareness and wisdom you have what you need to take care of yourself.
Whether your goal is inner peace, holistic healing or creating a life you love, being present is the state of mind you want to experience more often than not.
to book phone Pauline 086 3784747 
Mindfulness Based Stress Reduction
Class for the Workplace
Take a mindfulness-based approach to better health
MBSR(for people living with chronic pain & illness)
Please phone to enquire for dates  ….. 086 3784747 Pauline
Mindfulness meditation for people living with Chronic Pain, illness &  cancer …. course adapted to suit needs of group…
Bring large towel or mat, cushions provided. Dates – to be confirmed….. Mindfulness meditation has been proven to alleviate psychological and physical suffering of persons living with cancer. Studies show positive improved psychological functioning, reduction of stress symptoms, enhanced coping and wellbeing in cancer outpatients.  This adds up to a greater sense of peace, ease, and resiliency while living with cancer.  The stillness that comes with mindfulness meditation fosters deep, physical relaxation and an opening of the heart. Through present moment, non judgmental awareness, the body and mind access internal healing resources and deep compassion.  "There is so much fear around what is happening, but if you stop struggling against what you cannot control, you're more able to find that peace and strength inside of you that allows you to manage and cope with what you're going through."
Baby Massage Classes ….
..for 4 weeks… at Bawn Holistic Centre.  Classes are baby led.  Suitable for all babies from birth to pre-crawlers.  Class includes handouts, oils and cuppa and chat for caregivers after.  Just bring yourself and baby!  Wear comfortable clothes. (also available for private tuition in own home) Please phone for details
Booking Details
Please book early to avoid disappointment as classes will be kept small! Please phone Pauline if you have any queries 086 3784747 Full Payment 1 week before workshops commence. Continuous Professional Development points available for some courses Workshops & classes Held at Bawn Holistic Centre, Cloonagh, Dring, Co. Longford. (Mullinalaghta)