Course Login
Login to access the courses you have signed up for.
8-Week Mindful Self-Compassion & Resilience (Online Course)
dates to be confirmed…
In this 8-week Mindful Self-Compassion Course & Resilience Course you will learn the key principles and practices of self-compassion. Research has shown that these techniques can help improve our emotional well-being, improve our ability to cope with life's challenges, lower levels of anxiety and depression, promote healthy habits such as diet and exercise, and lead to more satisfying personal relationships.
The course is a heartfelt, nurturing programme that uses meditations, group discussion, and experiential exercises
Read More about this course
---
Mindfulness Based Stress Reduction
 Saturday Mornings  at the Pastoral Centre, Cavan 10.30am to 1pm –  starting Saturday 9th October until 27th November with Half day on Sunday 14th Nov     (8 weeks )
The Mindfulness-Based Stress Reduction Program is an intensive eight-week training to empower participants to take an active role in the management of their health and wellbeing. The 8 weekly classes meet for 2.5 hours and there is an all-day session in the sixth week. Participants are asked to practice mindfulness meditation and/or mindful movement for 45 minutes a day. Guided practices and workbook available online
The highly participatory practical course includes:
Guided Instruction in Mindfulness Meditation
Gentle stretching, movement and mindful yoga
Inquiry exercises promoting awareness in everyday life
Daily practices of mindfulness
The MBSR course can help you if you experience
Stress – Job, Family, Financial
Depression – Anxiety – Fear – Worry
Cancer – Heart Disease – Diabetes – Psoriasis
Burnout – Fatigue – Irritability – Post Traumatic Stress
Chronic Pain – Fibromyalgia – Rheumatoid arthritis
Emotional Pain – Sleep disorders – Eating disorders
Bereavement
Through the process of cultivating moment-to-moment awareness you can learn skills to assist you with the pain, stress and difficulties that are a natural part of life.
The course is challenging and life affirming. It enables participants to face and open up to whatever difficulties arise in life, with careful attention, kindness and a sense of possibility that arise through responding rather than reacting to experience. Mindfulness offers the potential to live life with more ease, less fear, less anxiety, less resistance and to connect with the present with a soft and open heart
---
You can book a course securely using Paypal by clicking the appropriate Buy Now button below. Alternatively phone Pauline on 086 3784747.
Paying with PayPal
You do not need a PayPal account to pay with PayPal. Clicking a Buy Now button below takes you to our Paypal page – then just click the Pay with a Bank Account or Credit Card button.
Vouchers Available
Gift vouchers are now available. Vouchers are valued at €55.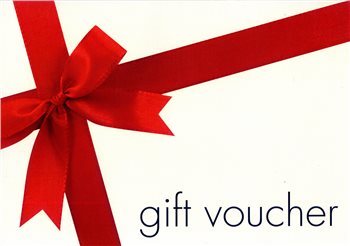 ---
The following are courses we run from time to time:
Half Day of Mindfulness & Well being
Mindfulness Based Stress Reduction
Mindfulness & Self Care
Day of Mindfulness & Self Compassion
Mindfulness Based Stress Reduction
Class for the Workplace
Baby Massage Classes