Therapeutic Massage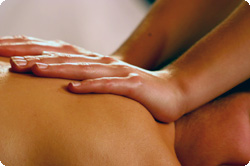 I provide Therapeutic Massage to clients in Counties Longford, Cavan, Leitrim and Westmeath.
A massage can do wonders for your body both physically and mentally. No longer considered just and indulgence, massage is recognized as a effective treatment for many conditions. This is a powerful form of healing involving touch, movement and energy. It involves kneading the body's soft tissues soothing away tension and relaxing and balancing body and mind.
Whether seeking relief from the stresses of daily life, or wanting to maintain good health, more people are turning to Therapeutic Massage.
Everyday living can create a lot of tension in the body, whether you are old or young. Massage can have a wonderful therapeutic effect on the entire body – it can put your mind and body back on harmony. Massage can provide you with a means to counteract the relentless pressure of home and work life.
Pregnancy Massage
Massage during this time is very beneficial for mum to be, helping relieve aches and pains. It can act as an overall tonic and promote relaxation. Pregnancy massage is contra-indicated during the first trimester of pregnancy.
The Benefits of Therapeutic Massage
Benefits include
induces deep relaxation
relieves stress
relieves neck and shoulder tension and backache
Relieves headaches
Improves circulation
Increase energy
Relieves muscle and joint soreness
Improves lymphatic and digestive systems